凯利管道清洗解决方案
Kelly pipeline cleaning solution
凯利清洗十多年来,采用化学清洗、高压水清洗及PIG清管技术,主要清洗氧气管道,氮气管道,蒸汽管道,热水管道,工艺管道,输油管道,热力管道等。采用大型化学自动化清洗平台,能快速对被清洗管道建立临时循环系统,自助研发的清洗剂和缓蚀剂能快速,安全的对各种管道进行化学清洗,清洗后用敦化预膜剂对管道表面进行钝化处理。处理后可保持长时间管道不氧化腐蚀。对保护管道的安全和使用寿命意义深远。对于堵塞管道或者特殊管道,采用2000公斤高压水射流进行清洗作业。采用二维或者三维旋转喷头对管道内表面进行高压水清洗。针对长距离不停车清洗,采用pig管道清洗技术,对长距离管线进行不停车清洗。Kelly cleaned for more than 10 years. He used chemical cleaning, high pressure water cleaning and PIG pigging technology, mainly cleaning oxygen pipes, nitrogen pipes, steam pipes, hot water pipes, process pipelines, oil pipelines, heat pipes and so on. Using a large chemical cleaning automation platform, can quickly to clean the pipe to establish temporary circulation system, cleaning agent and inhibitor for self development of fast, safe chemical cleaning of various pipelines, after cleaning with Dunhua pre coating agent to pipe surface passivation. After treatment, the corrosion of the pipe can be maintained for a long time. It is of great significance to the safety and service life of the protection pipeline. For plugging pipes or special pipes, 2000 kilograms of high pressure water jets are used for cleaning. Two or three dimensional rotating nozzle is used to clean the inner surface of the pipe by high pressure water. In view of long distance non stop cleaning, the pig pipeline cleaning technology is used to clean the long distance pipeline without stopping.
凯利管道清洗应用场景Kelly pipeline cleaning application scene
凯利管道清洗方案应用于煤化工、石油化工、电厂、新能源等领域的管道,包括氧气管道,工艺管线,水管线,石油管线,天然气管线等清洗,疏通,钝化等工艺处理。是目前管道内表面防腐处理的最佳方案。Kelly pipeline cleaning program is applied to coal chemical industry, petrochemical industry, power plant, new energy and other fields, including oxygen pipeline, process pipeline, water pipe line, oil pipeline, natural gas pipeline cleaning, dredging, passivation and other processes. It is the best anticorrosion treatment of the inner surface of the pipe.
GIP管道清洗技术GIP pipeline cleaning technology
PIG清洗技术主要用于管道内表面除锈、除垢、脱水、干燥及涂敷,是预防和清除管道结垢的良好技术。该工艺装备简单、清洗时不必停输、对管道无腐蚀、无环境污染、操作简便、适宜作为常规操作定期进行。PIG清洗装置主要由PIG、发射接收设备、检测设备等组成PIG cleaning technology is mainly used for removing rust, descaling, dehydration, drying and coating on the inner surface of pipelines. It is a good technique to prevent and remove dirt from pipes. The process is simple, clean, no need to stop, no corrosion to the pipe, no environmental pollution, easy operation and suitable for regular operation. The PIG cleaning device is mainly composed of PIG, transmitting and receiving equipment, testing equipment and so on.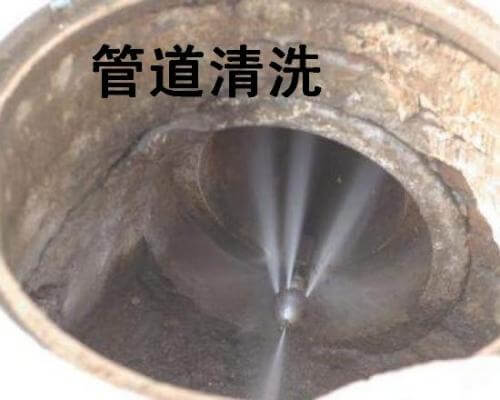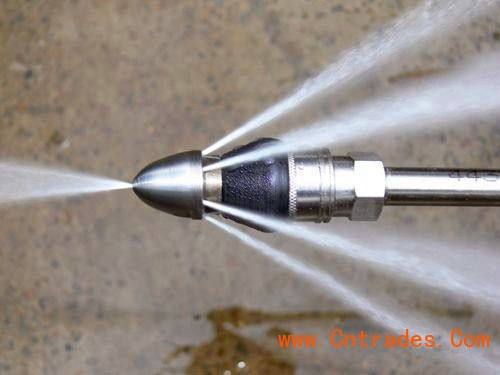 化学清洗技术在管道清洗的应用Application of chemical cleaning technology in pipeline cleaning
化学清洗主要用于氧气管道脱脂清洗,蒸汽管道除锈钝化,工艺管线除锈钝化处理,输油管线除垢清洗,输水管线除垢钝化处理,各类换热器管束化学除垢钝化预膜处理等,具有速度快,适应性强,效果等特点。Chemical cleaning is mainly used for degreasing cleaning oxygen pipe, steam pipe rust passivation, process piping rust passivation, pipeline cleaning, pipeline cleaning and passivation treatment, all kinds of heat exchanger chemical cleaning passivation film processing, high speed, strong adaptability and effect etc..
高压水射流清洗技术在管道中应用Application of high pressure water jet cleaning technology in pipeline
高压水射流清洗应用于各类换热器管束清洗,大口径管道短距离清洗,短距离输水管线疏通清洗,汽化炉射流清洗,电厂凝汽器清洗,煤气初冷器清洗等。具有环保无腐蚀,速度快,效率高等特点。High pressure water jet cleaning is applied to all kinds of heat exchanger tube bundle cleaning, large diameter pipeline short distance cleaning, short distance water pipeline dredging and cleaning, vaporization furnace jet cleaning, power plant condenser cleaning, gas primary cooler cleaning and so on. It has the characteristics of environmental protection, no corrosion, fast speed and high efficiency.
PIG清管技术在管道中应用Application of PIG pipe cleaning technology in pipeline
pig管道技术用于长距离管线的清洗处理,主要以输油管线,输水管线,排灰管线,工艺管线,输气管线等,适用于长距离管道的清洗,钝化作业。该技术具有作业距离长,环保无污染,效率高等特点。Pig pipeline technology is used for long distance pipeline cleaning, mainly for oil pipeline, water delivery pipeline, ash pipeline, process pipeline, gas pipeline and so on, which is suitable for long distance pipeline cleaning and passivation operation. The technology has the characteristics of long operation distance, no pollution of environmental protection and high efficiency.